Jun. 08, 2021
Tips For Taking Care Of Your Chain Link Fence
Chain link fences are an affordable fence option that you can use to protect your property and keep your pets and children inside your yard. With proper care and maintenance, your chain link fence can last for more than 20 years (especially if it is powder-coated).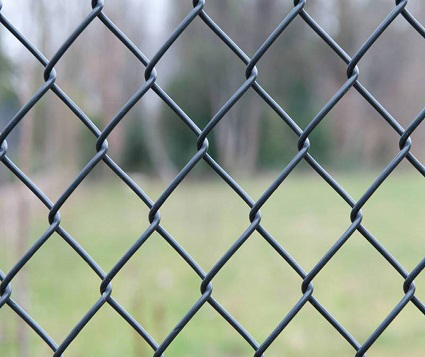 Chain Link Fence
Fortunately, you don't need to do a lot of maintaining your chain link fence to help it last. Here are some care tips that you can consider to help your chain link fencing last for many years.
Annual rust prevention
If it is not handled correctly every year, the chain-link will rust. You can do this by spraying an anti-rust coating on your chain link fence every year, especially along the bottom of the fence where moisture is collected from grass and dust.
Check your fence for any existing rust. If you find any rust, please call your fence expert to repair it. If left untreated, rust will erode the fence and leave weak spots or holes in your chain.
Clean your fence regularly
The chain link is easy to clean, only water can be used to remove mild dirt and debris, and simple detergent can be used to remove the guano and other stains stuck on it. Use a high-pressure hose to spray down the fence for easy cleaning, or use a cotton towel or brush and soapy water to clean harder areas.
Avoid growing plants on your chain link
Although it is tempting to plant vines, flowers, and other decorative plants on your chain link fence, it is not wise to do so. Plants can grow through chains, raising the bottom fence, or breaking through the chains and destroying them. If you find "sucker" tree seedlings near the fence, remove them immediately so they don't grow on your chain link and damage it.
Repair as needed
The first area that may wear out on your chain link fence is the connection to the post. When the fence is pulled up or over, the connection will become loose and the entire chain link will be pulled away from the post.
Another problem you may notice is that when you open and close the gates, they start to dent or dig into the ground. If your doors become uneven due to multiple uses, make sure their hinges are tight and no bolts fall off. If you see any chain link beginning to sag or pull apart, please call your fencing expert to fix it.
Avoid climbing the chain link
Although sometimes simply jumping over the fence may seem easier than actually using the gate, always avoid this behavior. When you climb on the chain link, your risk is to bend the support column and pull the chain link away from its bars, which can weaken the entire length of the fencing. To prevent children and pets from climbing on the chain link, you can add vinyl boards near the fence or remove all climbing tools, such as cinder blocks, logs, and ladders.
If properly maintained, your chain link fence can last for decades. If you are considering upgrading your chain link fence or performing simple repairs, consult your fence contractor. They can recommend many ways that you can strengthen your existing chain link fence to keep your property attractive and useful.
We are chain link fence suppliers. Please feel free to contact us if you are interested in our products.